The OHA exists to keep Harveians in touch with each other and with the School. Our youngest member is 18, and our oldest 102!
There are literally thousands of former Harvey pupils worldwide – from a Life Peer in The House of Lords (sadly no longer with us) to her Majesty's Ambassador to Lebanon, from a Ferrari dealer in New South Wales to a cyberspace expert for the US government, from those who have made their mark in the world of business to those who have given notable public service.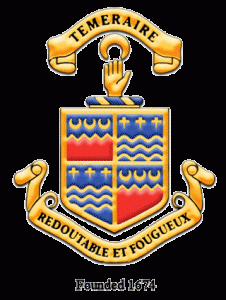 Almost without exception, former pupils recognise what an exceptionally fine school the Harvey was and is and just how fortunate they are to have received such a good all-round education. Over the past few years the School's record of achievement, in every area, has been the best in its long and distinguished history.
The OHA produces a regular Newsletter and an expanding social calendar. The first Saturday in December always sees the OHA Annual Reunion Dinner at the School, which invariably attracts a large gathering and is often a focus for specific year-group reunions. We hold occasional luncheons in school with distinguished speakers, as well as running trips to concerts and places of interest.
The Association also field teams against the School in the annual football, cricket, hockey, table tennis and golf matches – enthusiasm is more important than talent!
If you are a paid up member of the association, and you haven't registered to use this site, head over to the Register page.
If you would like to join the association for just £10 per year subscription, please contact our Membership Secretary, we'd be pleased to welcome you to our active and flourishing alumni Association. The subscription is taken from your bank account on the 1st of January each year, so the sooner you join, the more you get for free!
Unfortunately …
we've been told that, because of Covid-19 and the changing social distancing rules, it has been decided that there will be no Old Harveians Association Annual Dinner this year.
We'll look forward to better times and meeting up with everyone again in 2021.

The New Foxtrot Serenaders.
The Jazz Concert planned for last March, that had to be cancelled due to the Covid-19 pandemic, will now be held in 2021.
The concert, entitled 'Barber Bilk and Ball' will feature the music of Chris Barber, Acker Bilk and Kenny Ball. It will now take place on Saturday 20th March 2021.
Tickets already bought will remain valid. New tickets will go on sale in the New Year, so watch out for an announcement on this page.
If you would like to register for tickets contact johne.oliver22@gmail.com or phone 01303 205 1403.